Today's Devotional:
Aug. 24
The Garments We Wear: The Garment of Faith
The announcing of God's Kingdom saw many miraculous verifications. Garments belonging to Paul, which were carried to the diseased and demonized, brought healing (Acts 19:12). Others were healed in Jerusalem when the shadow of Peter fell upon them as he passed by (Acts 5:14-16). And a woman who had been sick for twelve years was healed as she reached out to touch the hem of Jesus' garment (Matthew 9:20-22).

Send me Dr. Jeremiah's Devotionals
Sign Me Up »
Please enter a valid email address
You've been successfully signed up!
An Instant Source of Eternal help
Answers to Questions About Adversity
Find biblical answers to troublesome topics, including:
Suffering and Pain
Temptation
Unanswered Questions
Anxiety and Depression
Mistakes
Loneliness
Family problems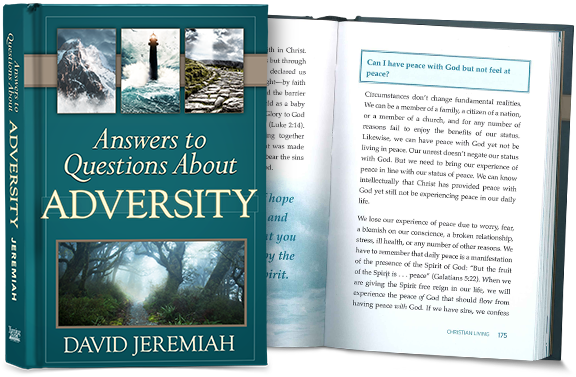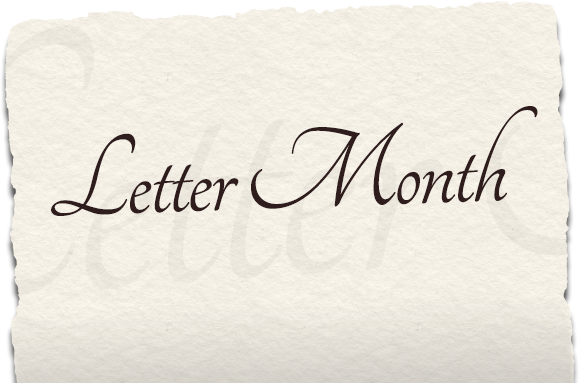 It's Letter Month—We want to Hear From You!
A Request From David Jeremiah
If God has blessed you through the ministry of Turning Point ... if this ministry has made a difference in your life ... I would like to hear about it.
Please take a few minutes, right now, to let me know how God has blessed you through Turning Point's ministry and how you tune in (which radio or television station, the app, or our website). Hearing from you will not only bless me, but it will also help me plan for future ministry.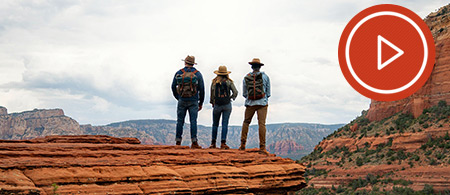 New From Turning Point—PASSAGES
Watch the Series Trailer Here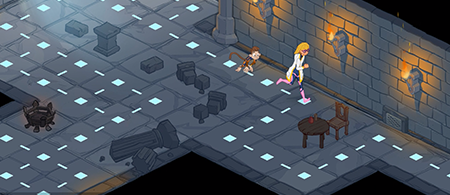 Free fun for the kids
Airship Genesis: Pathway to Jesus mobile game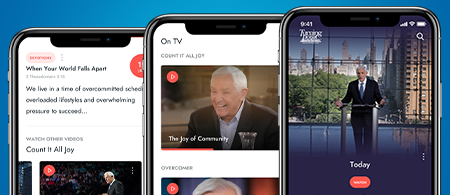 Completely redesigned
Update to the new Turning Point app for iOS
The Ultimate Answer Package
David Jeremiah's Questions & Answers Collection
The Bible contains profound answers to life's most difficult questions—if only we could locate them. Find answers to questions you may have had for some time but didn't know where to look.
This topically indexed set includes four hardcover volumes in a simple question-and-answer format.
More than 90 answers to questions about adversity
More than 70 answers to questions about spiritual warfare
More than 60 answers to questions about prophecy
More than 75 answers to questions about heaven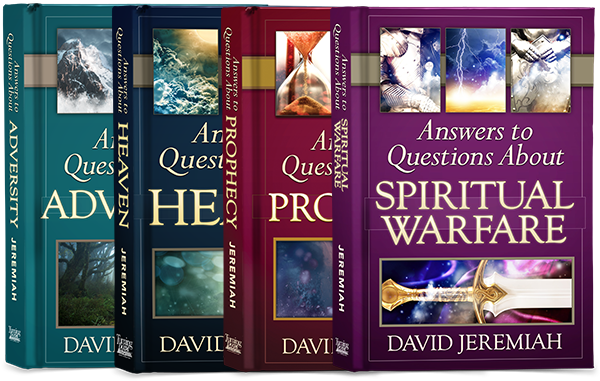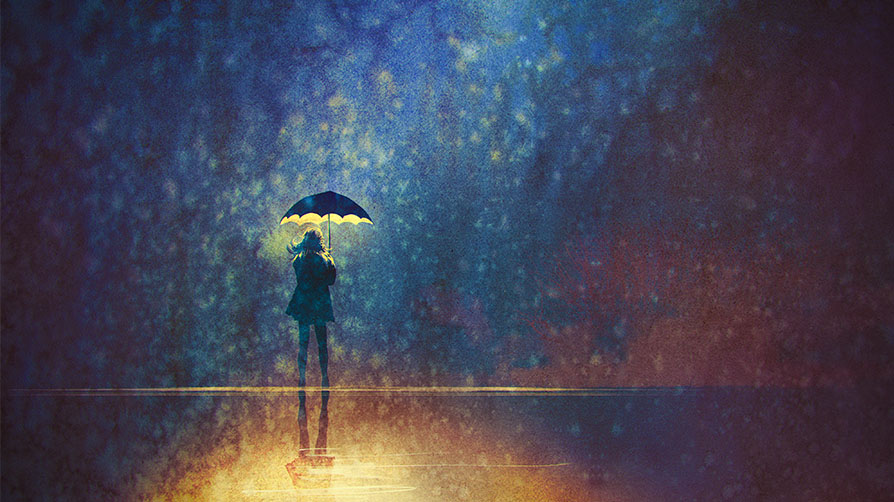 From Answers to Questions About Adversity
7 Biblical Answers for Dealing With Adversity
Perhaps the only thing worse than experiencing adversity firsthand is watching a loved one go through difficulties. What can you do? What should you say? Should you say anything at all? Each circumstance requires sensitivity and prayer. There are no easy answers, but God's Word provides reliable advice for any situation.
If you would like to share biblical truth with someone but don't know where to begin....
Defining Moments with David Jeremiah
Join Us for a Live Event This Fall
God has already provided everything you need to live a godly life. Are you prepared to take the next step?
Learn how to unpack the tools God has provided as you start living in light of His promises! On the Everything You Need Tour, Dr. David Jeremiah will examine topics that will transform your life—including how to fulfill the purpose God has designed specifically for you.
October 1: Orlando, FL | October 3: Macon, GA | October 6: Charlotte, NC | October 8: Columbus, OH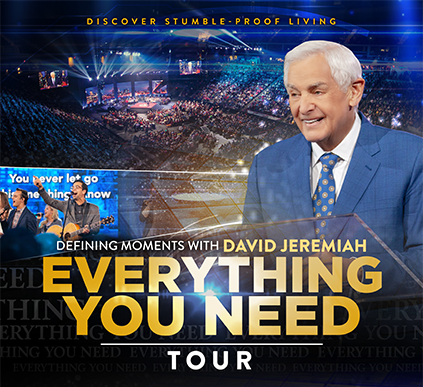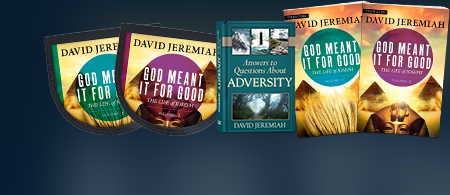 Be inspired and informed by the life of Joseph
God Meant It for Good Study Set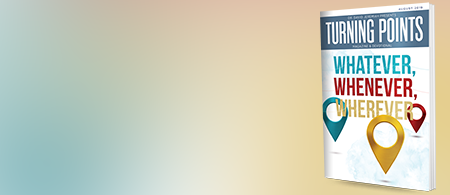 Request Your Complimentary Subscription
Turning Points Magazine & Devotional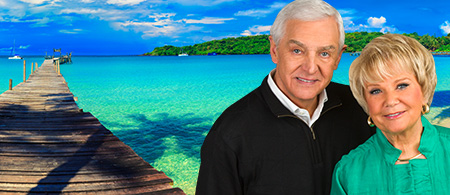 Celebrate the New Year With Us!
Caribbean Cruise and Conference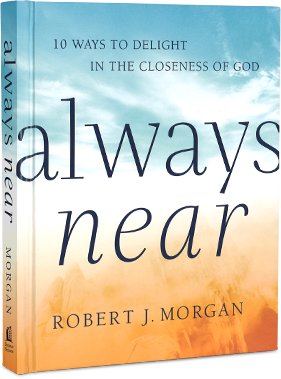 Jesus is Always Near
10 Ways to Delight in the Closeness of God
In our chaotic world, it's easy to feel overwhelmed and isolated, far from our Lord. We must remind ourselves that God is in the room. He is here, in this place.
"The God who has been your help in ages past is your hope for years to come." —Always Near, page 131
Pastor and bestselling author Robert J. Morgan wants to help you find the encouragement you need to step out in faith, trusting that God will always be near. Experience God's nearness today by learning how to cast your cares on the One who made you, who loves you, and who wants you to encounter His closeness.
Save the Date—December 12, 2019
Christmas on Broadway with David Jeremiah
The response to Turning Point's 2018 Christmas program, Make the Season Bright, has been overwhelming. With more than 5 million views in one week alone, it is the most requested program Turning Point has ever produced. The Christmas program has enabled us to reach an audience who would not normally watch Christian programming and to air on networks that will not allow our traditional broadcasts.
God has blessed our efforts in ways we could not have imagined, so we are returning to the Big Apple this Christmas! Come be a part of our worldwide Christmas outreach at the historic Beacon Theatre.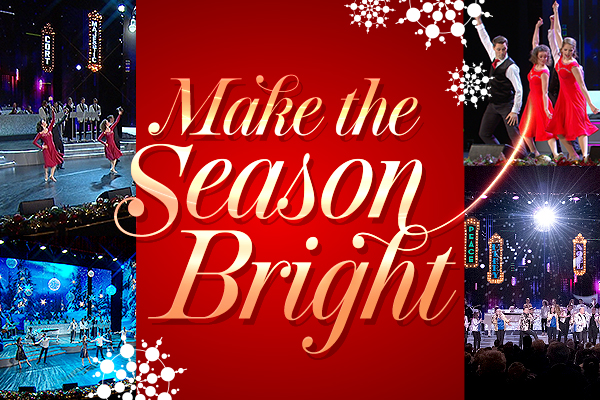 From Dr. David Jeremiah
Tour the Land of the Bible with Dr. David Jeremiah
After leading several trips to the land of the Bible, Israel has become one of my favorite places on earth. Donna and I are excited to return for another Turning Point Israel tour, March 19-29, 2019.
We'll visit historical places like:
Gethsemane
The Sea of Galilee
The Mount of Beatitudes
And more
I'll guide you through these sacred sites and others, teaching God's Word as we retrace our Savior's steps. Imagine seeing the same landscape Jesus saw, being baptized in the Jordan River, or singing at the Garden Tomb in Jerusalem.
These life experiences will change you forever.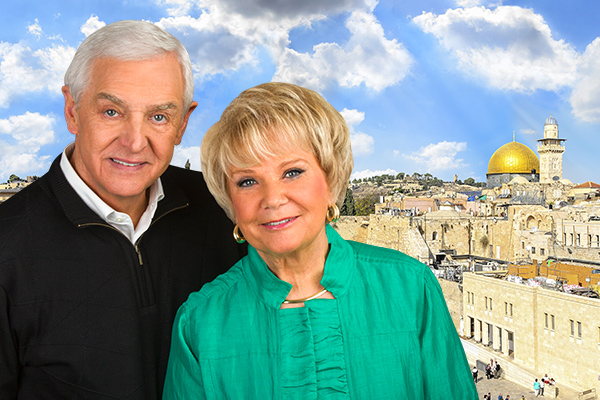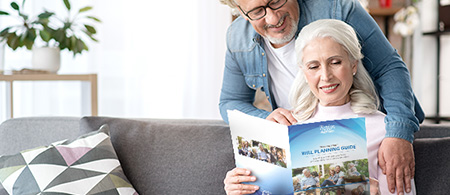 Request Yours Today
Free Will Planning Guide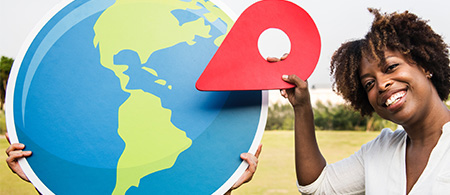 Station Locator
Find a TV or radio station near you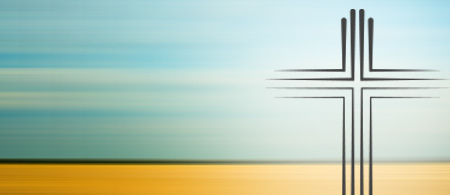 Foundations of the Faith
How to Become a Christian
THANK YOU FOR YOUR SUPPORT OF OUR GOD-GIVEN MISSION:
Delivering the unchanging Word of God to an ever-changing world.